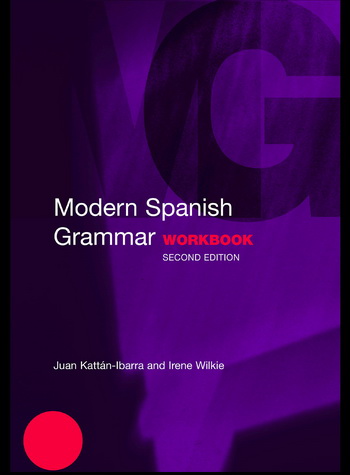 Modern Spanish Grammar: Workbook
Автор(ы): J Kattán-Ibarra and Irene Wilkie
Издательство: Routledge
Год выпуска: 2003
Страниц: 160
Формат: PDF
Язык: Английский
Рейтинг по голосованию:

Проголосовавших:
3
Раздел:
Учебники и самоучители
Описание:
Spanish Grammar Workbook, Second Edition, is an innovative book of exercises and language tasks for all learners of European or Latin American Spanish. The book is divided into two sections:

* Section 1 provides exercises based on essential grammatical structures
* Section 2 practises everyday functions (e.g. making introductions, apologising, expressing needs)

A comprehensive answer key at the back of the book enables you to check on your progress. Implementing feedback from users of the first edition, this second edition now features:

* Graded exercises: Level 1 for beginners; Level 2 for more advanced students.
* Cross-referencing to the related Modern Spanish Grammar, Second Edition, for each and every exercise.
* Topical exercises, thus developing the students' vocabulary base
* An accompanying website (www.languages.routledge.com) with supplementary exercises.

Modern Spanish Grammar Workbook is ideal for all learners of Spanish, from beginner to intermediate and advanced students. It can be used both independently and alongside the Modern Spanish Grammar, Second Edition also published by Routledge.